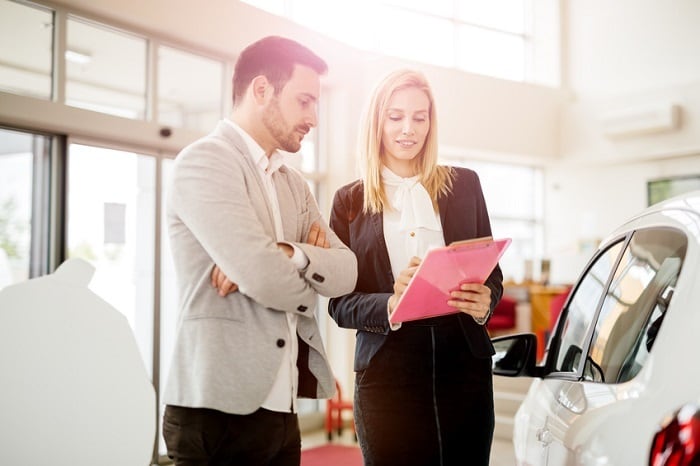 At Detroit Lakes Chrysler Dodge & Jeep®, we believe in using a hands-on approach with every patron that walks through the door of our massive Perham, MN area Jeep dealership. Whether you have your eyes on a new Jeep SUV or a pre-owned RAM truck, we will take you through every step and answer every relevant question you may have on our inventory, the car-buying process, or anything automobile related.  We have compiled some of our most frequently heard questions from clients for you to browse.
Cars
Q: Why should you test-drive a car?
A: Test driving is a vital part of the car-buying process. Let's say that you are almost sure that you want to buy the Jeep Grand Cherokee, but you aren't sure what all of the features do. Our dealers will, of course, explain how they operate, but the best way to really get a grasp on them is to test them out for yourself during a test drive.
Q: How do you schedule a test-drive?
A: You can schedule a test drive by calling our Detroit Lakes Dodge dealership at (877)-854-8448.
Service & Parts
Q: What are OEM parts?
A: OEM, or Original Equipment Manufacturer, are parts that are created and tested directly from the manufacturer. This means that your car will perform at its highest potential due to the precise and well-designed engineering of each piece.
Q: How often should I rotate my tires and why?
A: Tires should be rotated every 6000 miles, or roughly every six months. This evens out the wear of your tires and thus the life expectancy of your tires increases.
Financing
Q: What does it mean to get pre-approval?
A: Pre-approval is when you fill out the finance application and find out right away if you are approved for a car loan from Detroit Lakes Chrysler Dodge & Jeep.
Q: What is a Kelley Blue Book® Trade-In Value?
A: This is a tool on our website uses the trusted Kelley Blue Book data to determine the value of the car that you trade in. Using information, such as mileage and model details, of your current car will help you understand how much value will be put towards your new purchase.
General
Q: How many days a week are you open and what are your hours?
A: Detroit Lakes Chrysler Dodge Jeep Ram is open six days a week. We have the convenient hours of 8:00am-7:00pm from Monday through Thursday, 8:00am-6:00pm Friday and 9:00am-5:00pm on Saturday.
Q:  What are the best ways to get into contact with one of your Perham area dealers?
A: The best way to get into contact with our dealers is by calling (877)-854-8448. You also can come visit one of our expert associates in person by putting in 'Jeep dealership near me' if you are in the Perham area and then make your way to 1389 Wenner Rd. in Detroit Lakes, MN.