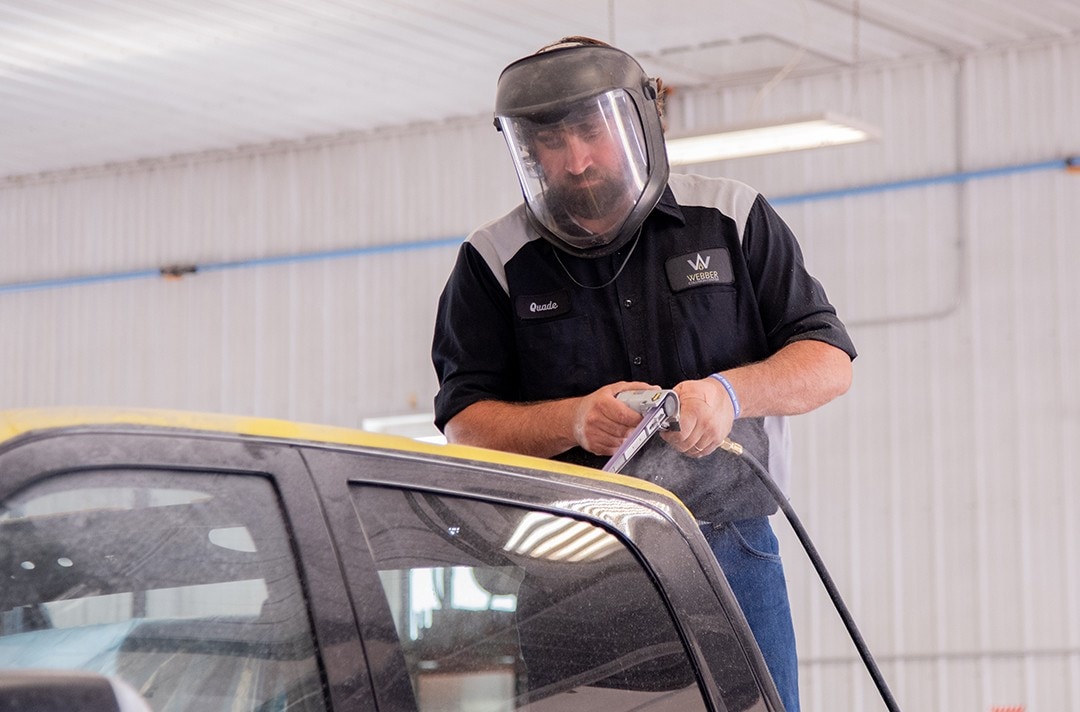 The Webber Family Motors Collision Center is the preferred auto collision repair center for car owners in the Detroit Lakes area. If you get involved in an accident anywhere in or around the region and your car gets badly damaged, call us for immediate collision repairs.
Car accidents are just what the name suggests, they happen to anyone anywhere and without warning. And because they are unexpected, the damage that can be caused by different accidents also varies considerably. You could run into a structure and have all the front-end components damaged and some even broken. Or it could be hail damage that leaves most of if not the whole car dented. Fortunately, you can now contact the Webber Collision Center and have the damage immediately checked and accordingly repaired.
What do collision services entail?
A complete auto collision repair involves;
Inspecting the car to identify what needs to be fixed and to estimate how much the repairs would cost.
Repairing or replacing (whichever appropriate) under-body and front-end body components
Hammering out buckles, dents, and other defects as well as removing damaged panels, fenders, and grills.
Straightening bent frames, grinding, sanding, and filing repaired body parts.
Using a range of hand and specialty tools such as soldering equipment, hammers, blocks, and cutting torches.
Inspecting the completed work and even testing the repaired vehicles to ensure that performance after the repairs meet required standards.
Communicating with customers on the work that has been done and why and proving advise on general vehicle conditions.

About Webber Family Motors
Webber Family Motors is a family owned business meaning that they are as reliable as you can get. We pride ourselves in providing expert services at all times. We also run an auto-body shop where we stock all the tools necessary for auto repairs and have a professional staff waiting to help you with any auto collision repair needs ranging from dings to hail damage to deformed car front ends.
Fill out our short form or contact us today on (218) 844-7400 for more information on all your automotive repair needs.
Contact Body Shop
* Indicates a required field
Collision: (218) 844-7400
Contact
Webber Family Motors Collision Center
24901 County Highway 6
Directions Detroit Lakes, MN 56501

Hours
Monday

8:00am-5:00pm

Tuesday

8:00am-5:00pm

Wednesday

8:00am-5:00pm

Thursday

8:00am-5:00pm

Friday

8:00am-5:00pm

Saturday

Closed

Sunday

Closed